On Friday May 15th/2020 Our Club will be re opening.  Our landlord BC Parks is lifting their Closure.  We are able to open with the understanding our club and members respect BC Health Protocol for the COVID-19 virus with frequent washing of hands, frequent disinfecting of door knobs and table surfaces and Social Distancing.  No members are allowed in the Club House without permission of the RSO on Duty.
---
NOTICES:  
HANDGUNS ARE NOT PERMITTED ON TRAP/100/200 YARD RANGES
RANGE HOURS OF OPERATION
50, 100, 200 Yard Ranges:
   Monday, Tuesday, Thursday, Friday, Saturday: 9:00 am to 5:00 pm
   Wednesday: 9:00 am to 8:00 pm
   Sunday: Rim-fire only 9:00 am to 5:00 pm
Indoor Range:
  – 9:00 AM to 5:00 PM Daily
  – 9:00 AM to 8:00 PM Wednesday
   – .22 Rim Fire handgun and rifle, center fire handguns up to 357 Magnum Template (450 m/s or 1476.4 ft/s) allowed.
   – No black powder shooting Indoor
Trap Range:
  Monday, Tuesday, Wednesday, Thursday, Friday & Saturday 9:00 am to 5:00 pm By appointment only

ORIENTATION – By appointment through: cfga.membership@gmail.com
First Friday of the Month at 11:00 AM
First Sunday of the month at 1:00 PM.
Every Tuesday between 9:00 AM and 3:00 PM by appointment at: cfga.membership@gmail.com
ALL Gun Ranges are Closed on 5 Statutory Holidays: Christmas Day, Family Day, Canada Day, BC Day & Labour Day
---
Please do not open the gate for shooters that do not produce a membership card. 
CFGA members MUST display their membership card while on CFGA property.
---
Work Party at the Range
Thank you to the members that volunteered for the work party.
Geoff Maxwell, Wes Hein, Joe Davis, Chris Whittaker, John Gibbs,Dale Hayton,     Jelmar Tromp, Rick Ferrel, Dennis Leslie, Brenda Donn, Richard Buck,Ron Monk.
---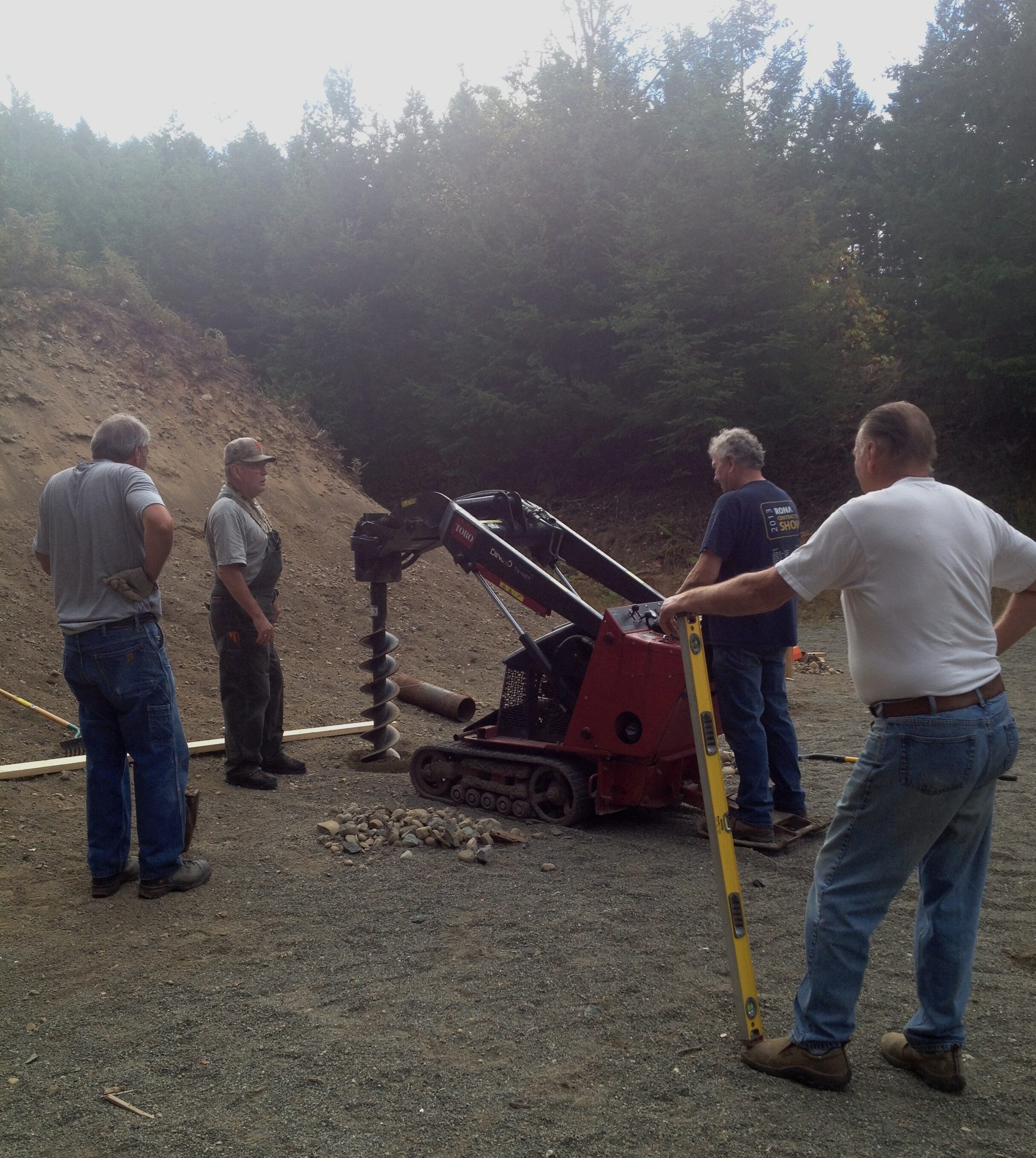 ---
Insurance 2020
The CFGA directors have purchased 2018 club liability insurance from HUB insurance. The insurance policy from HUB does not cover liability of members using ATVs or ORVs.
HUB is offering a discounted insurance policy to club members.
HUB liability coverage includes:
Legal liability for unintentional bodily injury or property damage arising out of your personal actions from the following activities being excess personal liability.
• Fishing
• Lawful shooting at a range
• Hunting
• Archery at a range
• Use of the ownership of a watercraft up to 26 feet with motors of not more than 100 horsepower.
CFGA members may purchase complete ORV/ATV liability insurance at a discount from HUB Insurance. ( see link above )                                                                          Liability insurance provider: HUB International Barton Insurance – Nanaimo
Ph: 250-740-8416
---
Sign in Procedures : Please remind your guests that the guest envelopes must be completed with Name, Address and PAL or birthdate.
Range Maintenance:  Target stand repairs: Material is now available at the 100 yd range for our members to use if needed to repair the target stands.