The Shooting Chapter donates the American Hand Gunner and the American Rifleman to the Duncan Library each month. Ask the Librarian for the current copy.
---
---
---
Check out the new sponsor boards!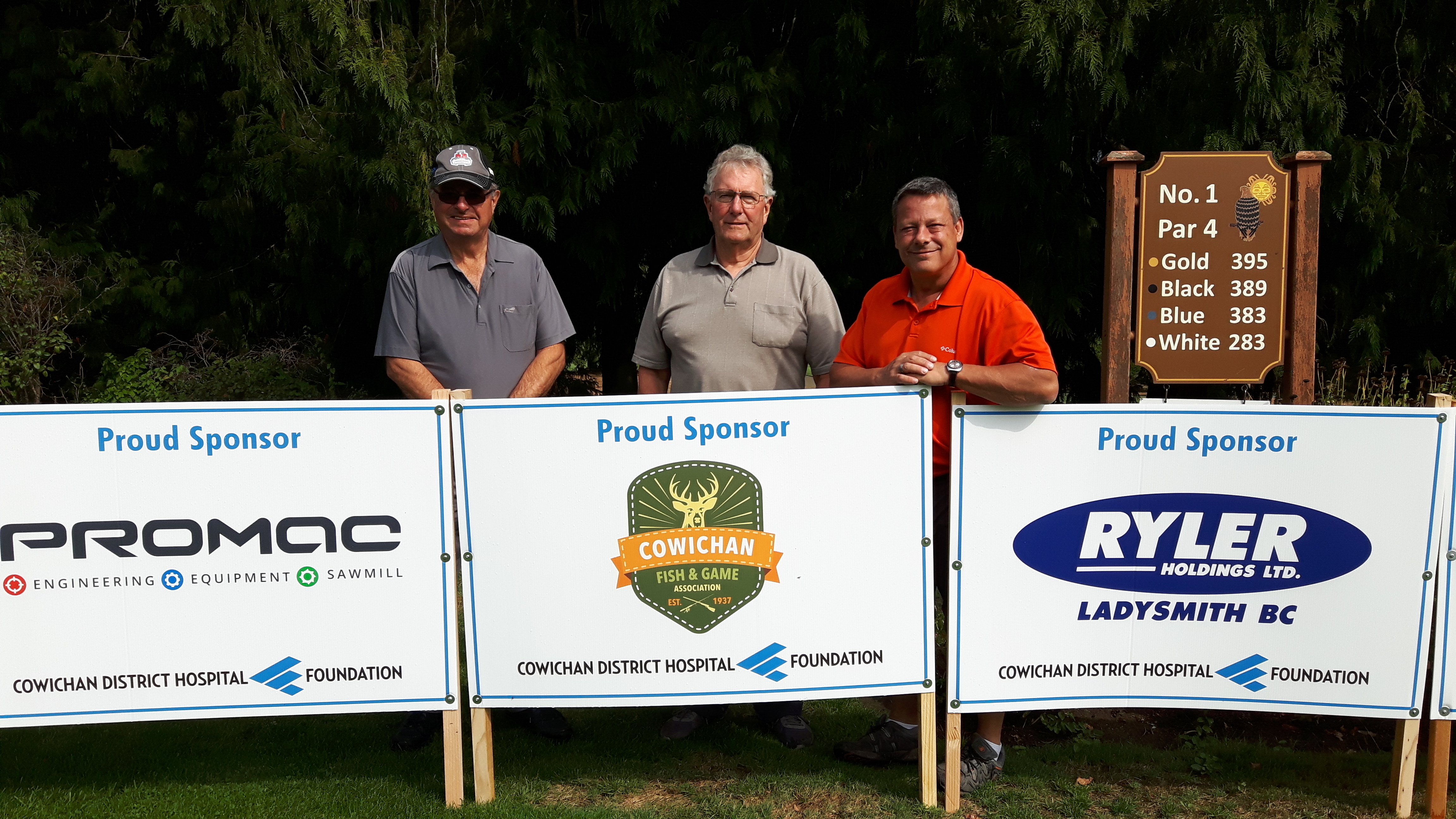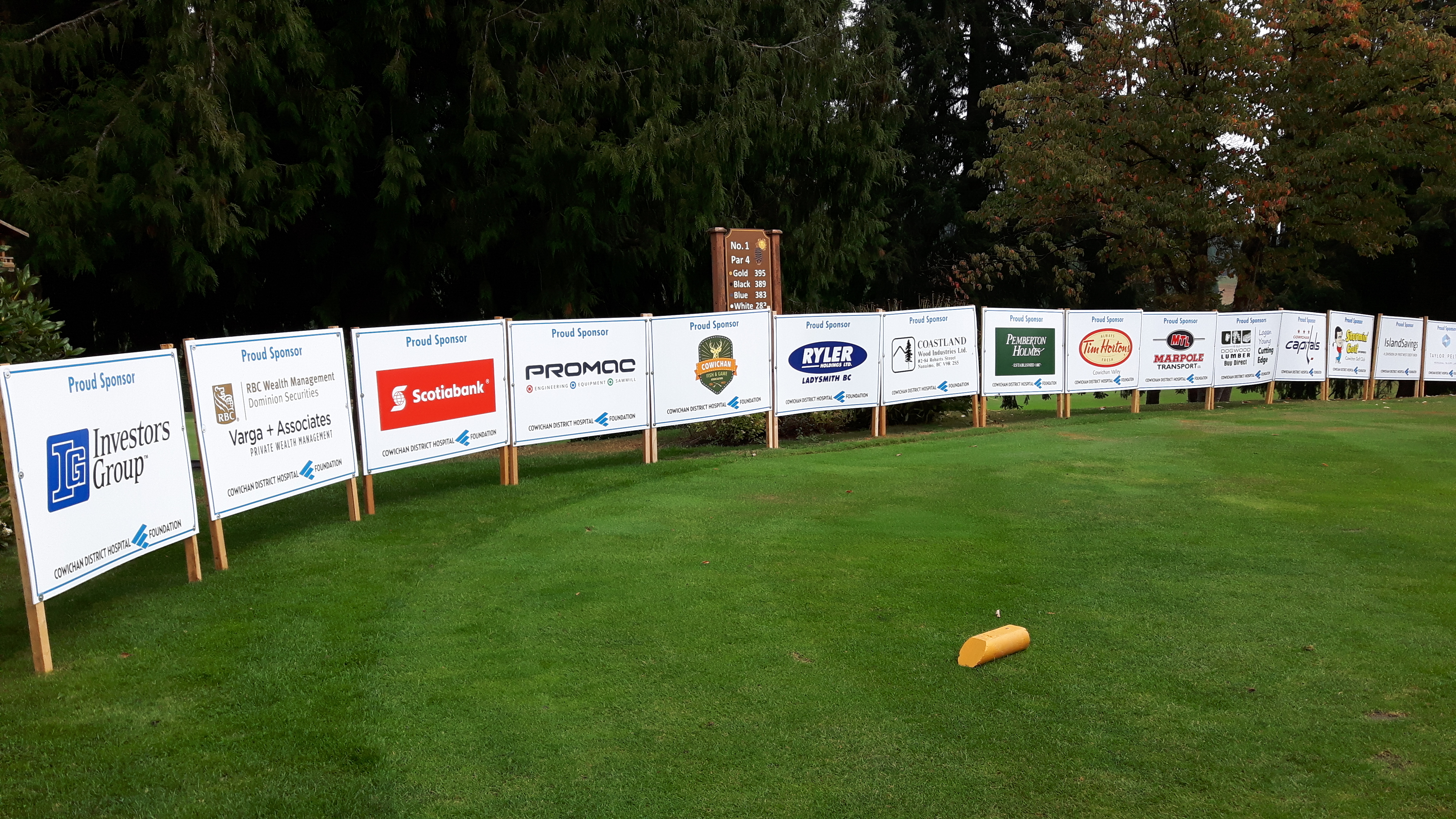 Donated $1000.00 to the Mill Bay Salmon Enhancement Society.  Check out the photos on the FISHING page
Cowichan Fish & Game, Proud Community Supporter
In the past few months we've seen the Cowichan Fish & Game Association step up and give to several community groups such as the Learn to Fish and Salmon Release programs.
Recently they were at it again with the association president, Geoff Maxwell presenting the Cowichan Search & Rescue with a donation to aid the group in their life-saving activities.
President Jeff Maxwell informed CSAR members that what they are doing is commendable activity as they are all volunteers giving freely of their time, with minimal gov't. funding and relying solely on public donations, saying that" Cowichan Fish & Game Association is honoured to be able to make this donation."
According to Maxwell we should be on the lookout for the Cowichan Fish & Game Club to be making additional community support activities over the next few months.
"The Fish & Game Association is about what the name says, but at heart that's really about our broader community, and we intend to support that where we can", Maxwell said.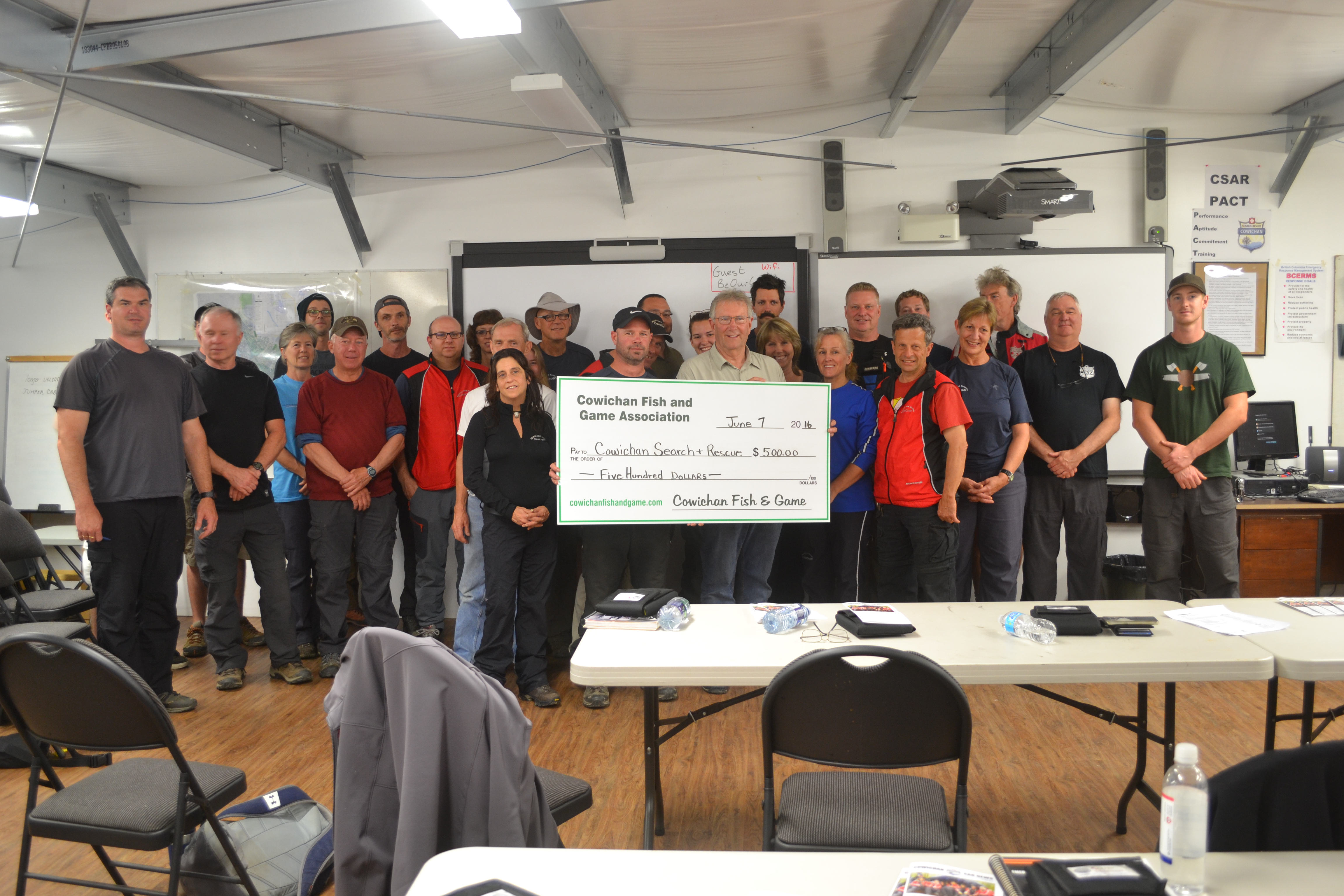 ---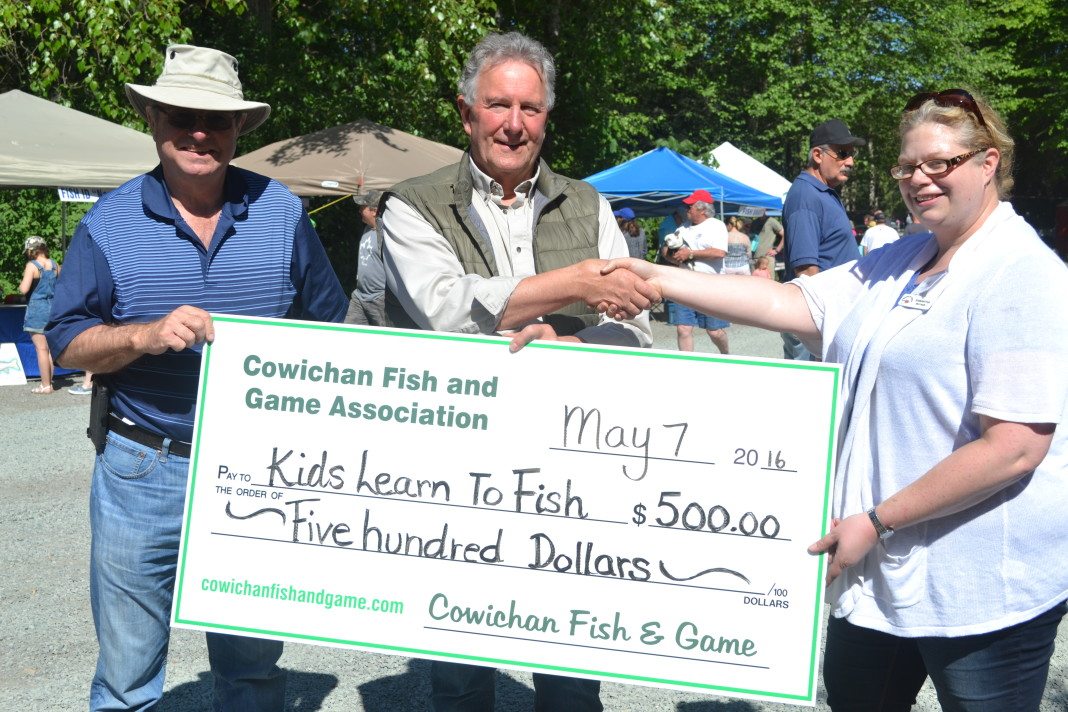 ---
A Conservation, Education and Donation Committee was formed by the CF&GA Board of Directors to set rules and guidelines and to recommend organizations to receive a donation under these guidelines. The following organizations are the first selected to receive funding from the Cowichan Fish & Game Association for 2016.
There will be appropriate media coverage at the time of the donation or event when it occurs.
Mill Bay Conservation Society
Port Renfrew Salmon Enhancement Society
Cowichan Search and Rescue
Kids Learn to Fish
Geoff Maxwell
Summary of donations made to worthy causes for 2016
Cowichan District Hospital Foundation.                                                             $1 000.00
Cowichan Valley Search & Rescue                                                                    $1 000.00
Mill Bay & District Salmon Enhancement Society                                              $1 000.00
Port Renfrew Salmon Enhancement Society.                                                    $1 000.00
Canadian Shooting Sports Association Club Membership                                  $  500.00
Kids Learn To Fish                                                                                              $  500.00
Vancouver Island University**                                                                            $2 500.00
TOTAL DONATIONS                                                                                          $7 500.00
** Bursaries of $500 each to Vancouver Island resident students in the final semester of the following courses:
Bachelor of Natural Resource Protection
Bachelor of Science in Fisheries and Aquaculture
Earth Science
Forest Resources Technology
Resource Management Officer Technology