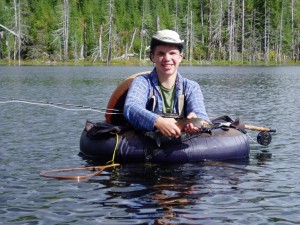 The Cowichan Valley area is home to some exceptional fishing fresh and saltwater fishing opportunities. There are numerous freshwater lakes holding trout, bass and perch. River fishing is available as well.  Of course, there is the salt-chuck offers many species of fish and some super crabbing and prawning opportunities. Be sure to check for the latest regulation updates before you head out. Be safe, and happy angling.
Salmon Enhancement News:

Hello Geoff:
Thought you and fish and game members would be interested to hear about our coded wire tag returns from our Port Renfrew net pen project. Last year was the 3rd year of marking our net pen reared Chinook [40,000]. I was reading a 200 page Alaska fisheries report and found some CWT data on our fish. In Kodiak Alaska the commercial fishery caught 3 of our CWT Chinook [3yr. olds]. As the crow fly's that is 1400 miles from Port Renfrew and by water that would most likely be double. In that Kodiak fishery [commercial and rec] there were 50,000 Chinook taken and 53% were from British Columbia. This was the first CWTs recovery we have received from our fish. It is good to know they were healthy enough to make that long journey. We now hope they come back home this year as 4 yr. olds.
Bob 2017
——————————————————————————————————————–
Cowichan Fish and Game Association Donates to Chinook net pen operation at Port Renfrew!
Here is a superb website in regards to fishing here in British Columbia :
Click on the link below for the article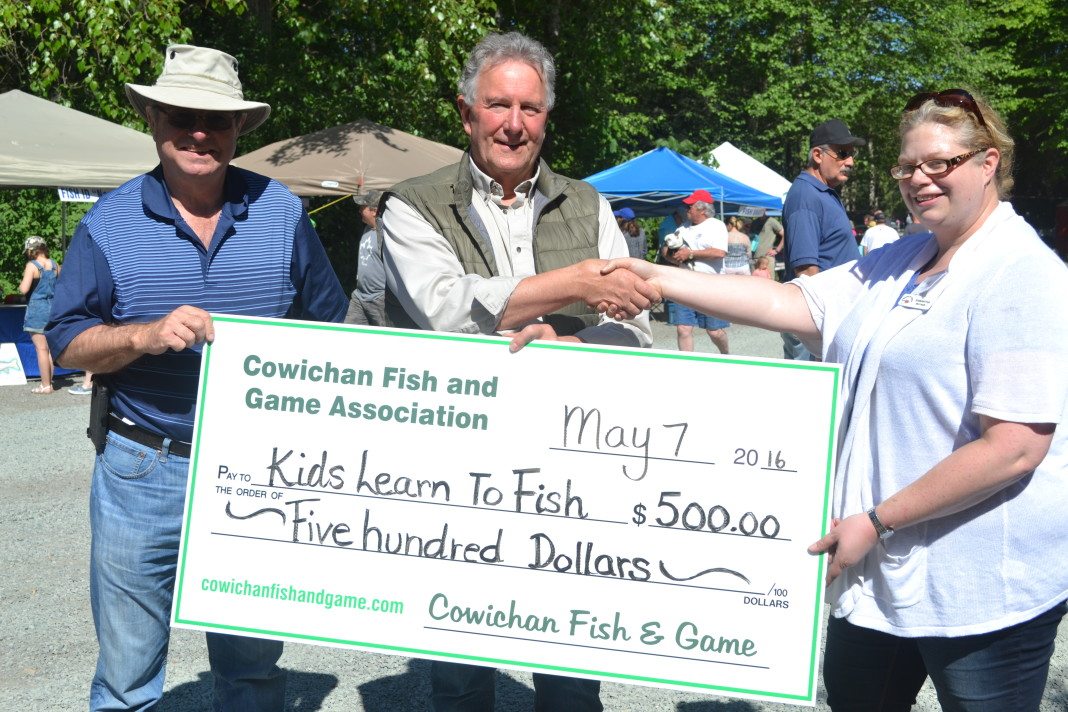 Fishing Related Links:
Recreational Fishing in the Pacific Region
B.C. Freshwater Fishing Regulations
Fisheries and Oceans Canada Home Page