Local CORE (Hunter Safety)  instructors are listed on the Links 'n Info page.
Many Cowichan Fish and Game Association members are avid hunters. Each year prior to our annual banquet held in February members gather to measure antler, skulls, book in fish and share their past seasons adventures with others. The local area is prime habitat for a number of hunt-able species including bear,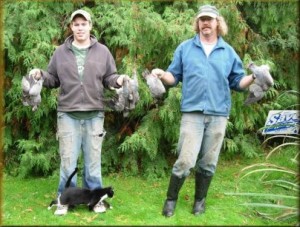 blacktail deer, cougar, grouse, quail, bandtail pigeon and many species of waterfowl. Roosevelt elk, available to hunt only through the provincial Limited Entry Draw, are rapidly  increasing in the area.
Bandtail pigeons show up in the early fall.
Hunting Related Links
Canadian Firearms Regulations and Info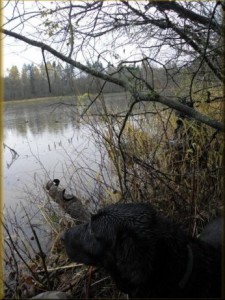 The Cowichan Valley can offer some excellent fall and winter waterfowling opportunities.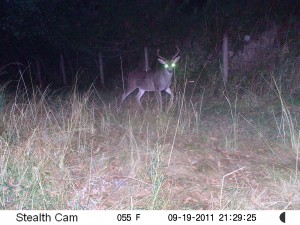 Blacktails are in very good number in the area. If you can outwit them….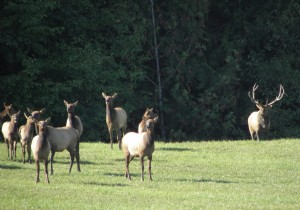 If you are a VERY lucky person you may draw a Limited Entry Tag for one of these! Elk numbers are increasing quickly in the area.